'How far can we go?'

One of the most frequently asked questions we get asked is 'how far can we get?'. There is no simple answer, if you travel non stop for a full day and the tides are correct to allow passage under the bridges, you could travel from one end of the Broads to the other. But would you want to?? The whole point of a Norfolk Broads holiday is that it is slow paced and relaxing, and to travel all day would mean that you miss out on exploring all the pretty towns and villages along the way, the cosy waterside pubs & restaurants, historic churches, abbeys and windmills and all the beautiful mooring spots where you can sit quietly and read a book, do some painting, catch a fish or just watch the passing river traffic.
We have put together some ideas for you based on a 3 day short break or a 7 night weekly holiday.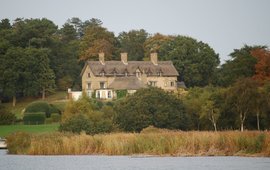 Outbound:- Wroxham - Salhouse Broad - Horning - Ranworth - Barton Broad - Stalham
Returning:- Ludham/Womack Water - Potter Heigham - St Benets Abbey - Wroxham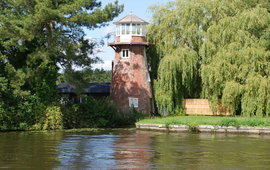 Outbound:- Wroxham - Coltishall* - Salhouse Broad - Horning - Ranworth Broad - South Walsham Broad - Potter Heigham - Acle - Stokesby - Great Yarmouth - Reedham - Brammerton - Norwich -
Returning:-Loddon - Reedham - St Olaves - Burgh Castle - Great Yarmouth - Stracey Arms Mill - Horning - Salhouse Broad - Wroxham
(*please check bridge heights for your boat!)
Our 7 day cruise is quite ambitious, so whilst you will see a lot of the Norfolk Broads, you may not have long to spend in each place. Remember, the beauty of cruising is making the journey up as you go along.