Special Offers
Go on, you know you want to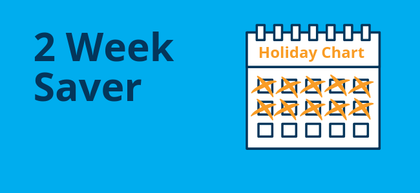 Stretch that holiday on the Norfolk Broads to a 2-week break and get 15% off the week with the lowest price.
There is no excuse, it applies to both boating holidays and cottage holidays
Just go ahead and book in the usual way and we'll apply the discount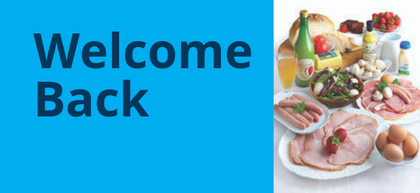 We supply a hamper to any customer who books a further holiday direct with us within four years.
You will get a really fantastic hamper full of local food supplied by Tavern Tasty Meatss of Horning - plus a discount voucher if you should be tempted to stock up with more supplies on your way through Horning
The hamper will be ready to pick up from the boatyard when you arrive for your holiday.
To ensure you get your hamper, login to the website when you book (you will be asked for your email address, and your details should then be captured) or, alternatively, phone the boatyard
Hamper contents may vary - please click here for full details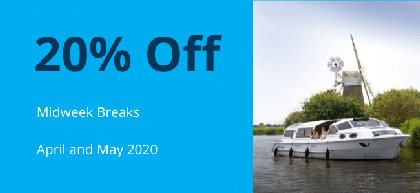 If you are lucky enough to be able to book a midweek break on a boat and go between 20th April and the 22nd May 2020 you get a pretty fabulous 20% discount
It's a great time of year to visit the broads, The weather is often very kind, and you won't run the chance of getting caught up in other people's fishing lines (it's out of season)
We apply the discount automatically when you book a holiday for these dates
Let your fingers do the walking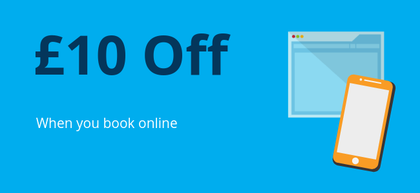 And save a Tenner when you book online
Just search for the boat or cottage of your choice and the discount will be automatically applied
(this offer applies to overnight holidays only)
Sign up for our Newsletter
Please complete the form to receive newsletters, special offers and discounts (we promise not to pass on your details to anyone else or bombard you with hundreds of emails)