Here at Barnes Brinkcraft we pride ourselves in offering the very best in Norfolk Broads boating holidays, and our extensive fleet of modern Cruisers include a number of '5 flag' rated boats which now make up our 'Elite Fleet'.
All of our Elite Fleet boats have onboard WiFi, and you get 250MB of data included in the price of your hire. If you wish for additional data, this can be bought at a cost of £5 per GB.
Our friendly booking office team are happy to answer any questions you may have, and help you book the perfect Norfolk Broads holiday for you and your family.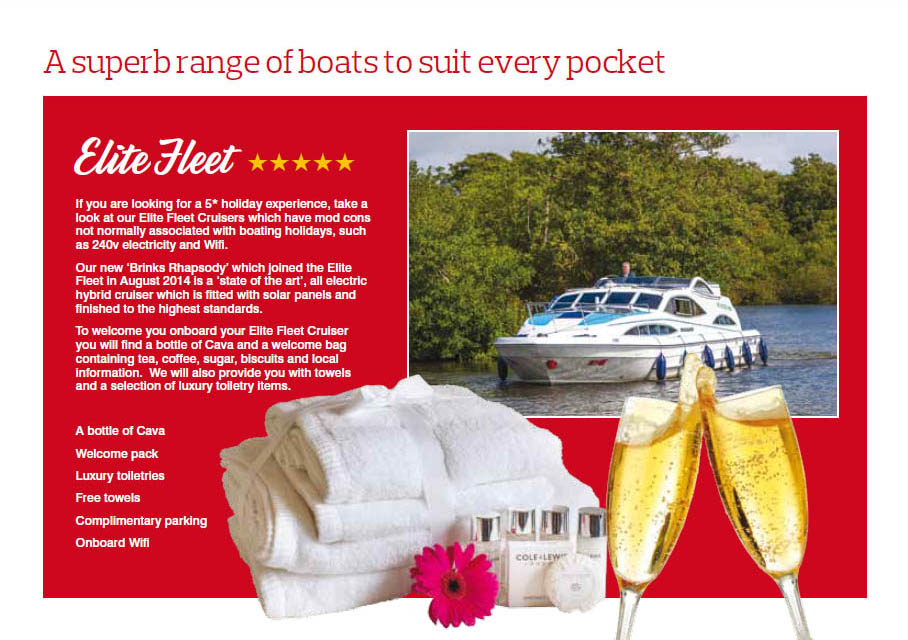 PLEASE BE AWARE THAT THE WIFI* ON CRUISERS IS PROVIDED BY MOBILE DATA, THEREFORE THE SIGNAL STRENGTH WILL VARY IN DIFFERENT AREAS
*Charges apply
You can compare 2 or 3 boats together by clicking on the checkbox in the bottom right of each boat box
Your boats selected for comparison appear here
Click here to return to Availability to search more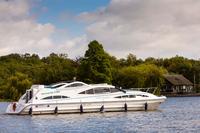 Hire from £905
Elite Fleet - Our first electric hybrid cruisers, built new in 2014,2015 & 2016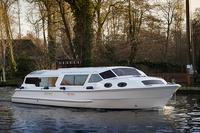 Hire from £695
New Boats in this class built between 2017 and 2019, 4+2 berth (bed) Super modern low-line design and a light and airy interior.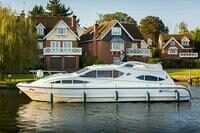 Hire from £635
Elite Fleet - Dual steering positions and comfortable accommodation for up to 6 people.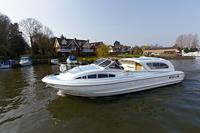 Hire from £675
Elite Fleet - Cruise in comfort and style, great accommodation for 2 couples.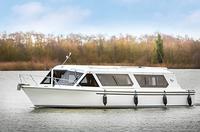 Hire from £519
Built in 2017 season - A classic design single level cruiser with a modern interior. Our best boat for a couple plus room for 2 more if required.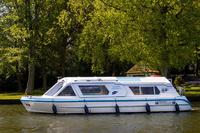 Hire from £479
Elite Fleet - A modern single level cruiser that will pass under all Broads bridges at low tide.
Click here to return to Availability to search more